INFLUENCD — service agency
Influencd connects content creators with home + design brands to develop marketing campaigns, furthering the growth of small businesses and household brands.

I defined and developed the visual brand and UX, working with a creative team specializing in marketing, blogging and interiors to transform our collaborative brainstorms to digital and print experiences.
CLIENT

Influencd
ROLES

Product Design
Branding
Identity
Research
Testing
Content Strategy
WEBSITE — home page design


---
WEBSITE — the brand-as-user experience design


---
MOBILE EXPERIENCE — responsive design for mobile


---
MEDIA KIT — print collateral design

MEDIA KIT — print collateral design

---
SOCIAL MEDIA — designs for instagram stories


---
PRODUCT GOALS

Influencd is built on the premise that smart and genuine connections lead to creative partnerships — we help facilitate those relationships. Beyond this, we continually strive to empower and educate our clients throughout the creative creation process, allowing us to make compelling content that inspires.

Empower
Educate
Inspire
BRAND APPROACH

The interiors industry spans from the hip and modern, to more traditional and classic. With that spectrum also spans a wide range of mindsets and attitudes surrounding digital marketing in the interiors world. The brand approach was to include a visual identity that honors a non-polarizing aesthetic and timelessness that could accommodate varied tastes and values.
Fresh
Vibrant
Sophisticated
---
---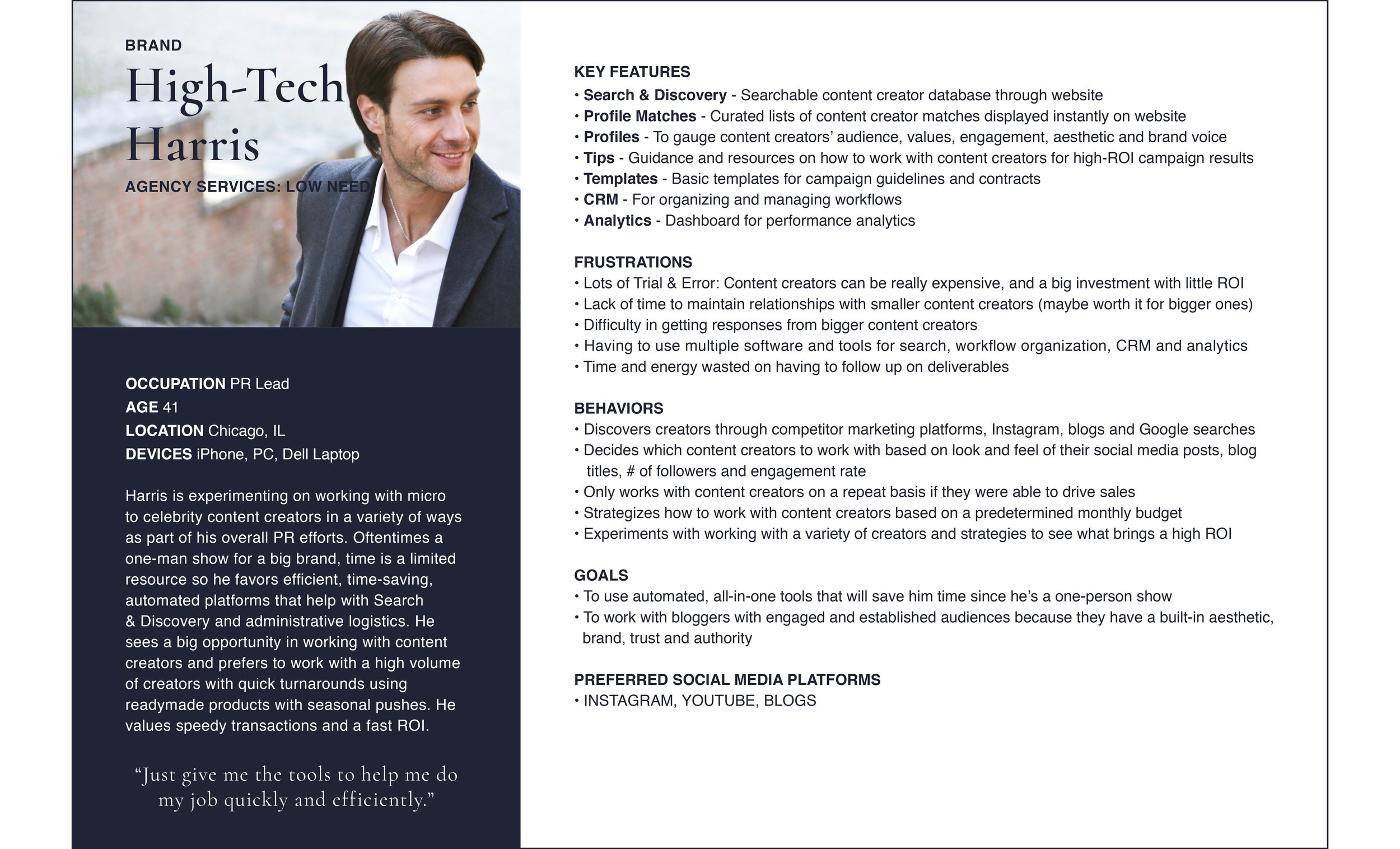 PERSONAS — a composite from user research takeaways